News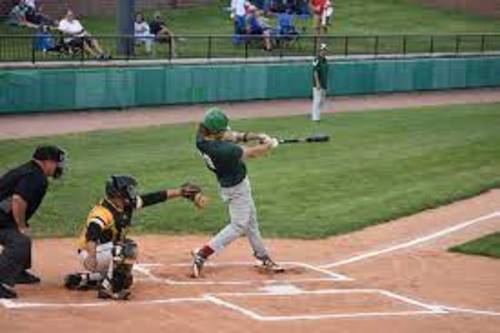 06/16/2021 9:09 PM
-
Joliet, Ill. – June 16, 2021 – The Generals have never needed to score more than three runs when Jack Bell (Western Illinois / Minooka, Ill.) has pitched this year. That did not change on Wednesday, but the offense still exploded for eight runs.
The Joliet Generals (6-3) were "pretty darn close" to playing a "perfect" game in their 8-2 win over the Southland Vikings (4-8), according to manager Joe Silva.
Bell continued to impress on the mound, earning the win while giving up just two runs in six innings pitched. He did not walk any Vikings, and threw a first-pitch strike to 76 percent of hitters. Out of his mere 77 pitches thrown, only 22 were balls.
"They weren't very aggressive early in the count," Bell said. "I was able to throw strikes and get ahead and let the guys work behind me."
Ryan Kiolbassa (Lake Land / Hoffman Estates, Ill.) broke out for his third multi-hit game of the season, going 3-for-5 with one RBI and one run scored.
"It feels good, man," Kiolbassa said. "I found myself in good counts and I was able to take advantage of it."
Bryce Vincent (Concordia-Chicago / Algonquin, Ill.) is quickly becoming a problem for MCL pitchers. Vincent also had his third multi-hit performance of the season, adding another three singles, an RBI, and a run. He is currently hitting .556 with a 1.333 OPS, and does not look like he has any intention of slowing down. Christian Seegers (Oakton / Schaumburg, Ill.) also recorded a pair of singles, a walk, and a run in the win.
"Our guys were on it," Silva said. "They gave us some freebies, but we really took advantage of it."
It was another error-free night on defense for Joliet, its second clean game in a row.
What's Next?
The Generals travel to Gouwens Park on Thursday for the first time this season, as they take on the Chicago American Giants (6-3) at 7:05 p.m.