News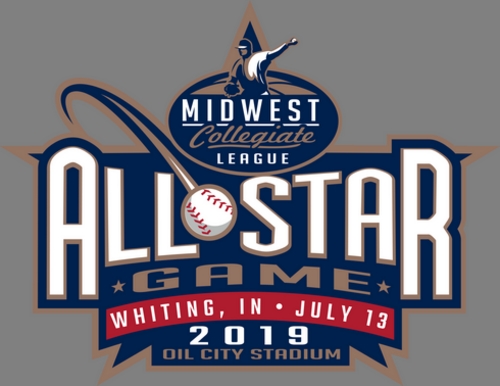 07/05/2019 10:03 AM
-
Joliet, Ill. - July 5, 2019 - This morning, the Midwest Collegiate League announced the 2019 MCL All-Star rosters for the East and West teams. Six Joliet Generals will represent the MCL West All-Stars on July 13 at Oil City Stadium in Whiting, Ind. In the Generals inaugural season last summer, Joliet had eight players at the all-star game.
This year, two Generals pitchers were selected. Right hander Jake Ostrowski (Joliet JC / Lockport, Ill.) was selected after a stellar start to the summer. He leads Joliet with 24 innings pitched and a 1.33 WHIP. Ostrowski also has the lowest ERA in the starting rotation (3.75). He'll be joined by Jordan Baker (McKendree University / South Holland, Ill.), who is in his second season with the Generals.
Behind the plate, catcher Devin Buckner (Morehead State / Lexington, Ky.) received MCL All-Star honors. Buckner, a Morehead State commit, is fourth on Joliet with a .375 average among qualified hitters.
In the infield, three Generals were picked. Danny Borgstrom (University of Evansville / Morris, Ill.) recently won MCL Player of the Week and has been an integral part of the middle infield for Joliet. He leads the team with 17 hits. Borgstrom holds a .386 average and an OPS of 1.068. Second baseman Chris Broccolino (Robert Morris - Illinois / Schaumburg, Ill.) was also chosen following an excellent June. He's provided power for the Generals offense, leading the squad with a .481 average and two home runs. He is also tied for the team lead with six extra base hits. Lastly, Connor Olson (Elgin CC / Wheaton, Ill.) grabs an all-star nomination after an impressive offensive display over the past month and a half. Olson is second on the team with a .421 average and third among Joliet hitters with a 1.055 OPS.
The Generals will play alongside the DuPage County Hounds and Bloomington Bobcats for the MCL West All-Stars. The East team will be composed of the Northwest Indiana Oilmen, Crestwood Panthers and Southland Vikings.
The two sides will meet on July 13, as the MCL celebrates its 10th anniversary season. First pitch from Oil City Stadium in Whiting, Ind. will be at 7:10.