News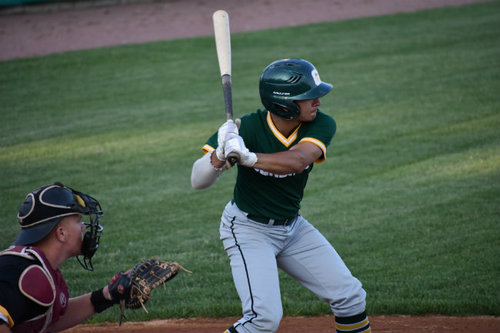 07/31/2019 11:53 PM
-
-By Sam Oppenheim
Whiting, Ind. - July 31, 2019 - After just the third inning, the Joliet Generals trailed the Northwest Indiana Oilmen by a score of 14-2. The Oilmen cruised the rest of the way to a 18-8 victory over the Generals last night.
Once again, Joliet jumped out in front. The Generals had the bases loaded with nobody out but could only plate one run.
In the bottom of the inning, Northwest Indiana responded. Making his first start of the season after many relief appearances, Seth Quick (Triton College / Lombard, Ill.) gave up seven runs as the Oilmen batted around. Quick lasted only two innings, allowing ten runs, seven of which were earned.
NWI piled on after the first, scoring three in the second and four in the third. That 12 run lead after the opening third of the game remained intact, as the Generals fell 18-8.
It was an encouraging performance for the Joliet offense, who had 14 hits in the game. In his Generals debut, first baseman Jack Howard (Webber Int'l / Plainfield, Ill.) had three hits and three RBIs.
However, this loss looms large, as Joliet falls back to three games behind Northwest Indiana. Meanwhile, the Generals are two games back of the DuPage County Hounds.
Still, Joliet has some business to take care of themselves if they want to make the MCL Playoffs. The Generals play three of their last four games against the second-place Southland Vikings. That stretch begins with a Thursday night contest against the Vikings at Wayne King Field. First pitch is at 5 p.m. and the game will be broadcasted on the Joliet Generals Broadcasting Network.